Hre are some pics taken during summer 2012 just to show you how is Camping La Romiguière.
Here, no loud parties, no "camping club" animations; You will choose Campsite La Romiguière for peace and quietness.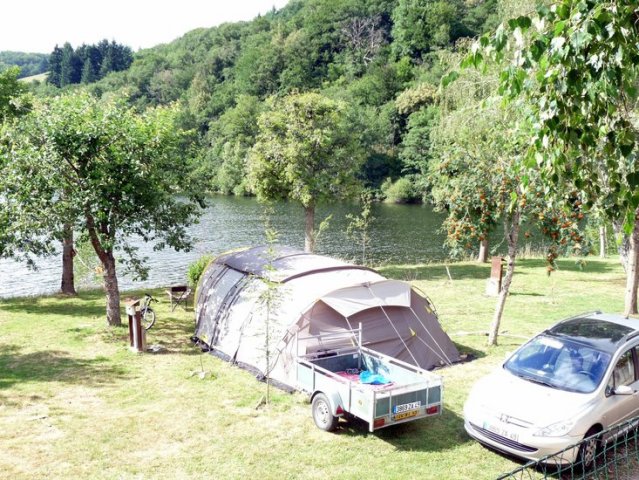 Our pitches are about 100m2 wide. There are all bordered by trees or plants. You have water and electricity at every pitches. And you can see te lake from everywhere ! Click here to have a map of the campsite. On this picture, you can see place n°41.
---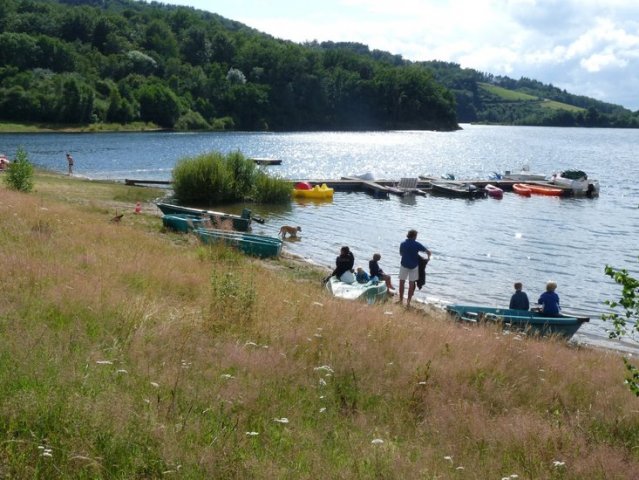 The beach and the pontoon
---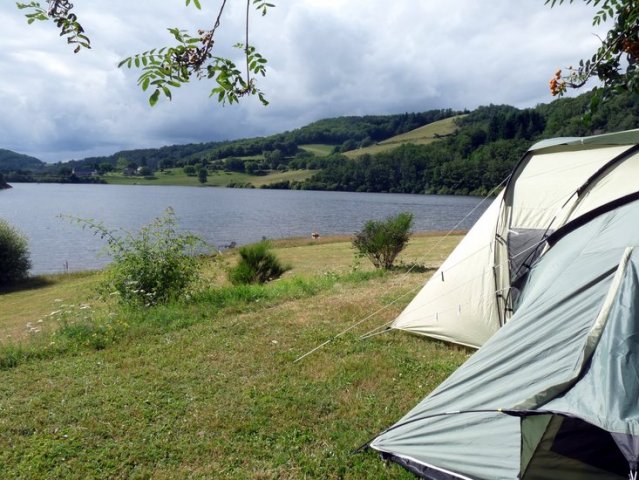 It will be quite difficult to have a more quiet and natural place ! This camper put his tent just by the limit of the pitch in order to be as near to the lake as possible. Here is place no 53.
---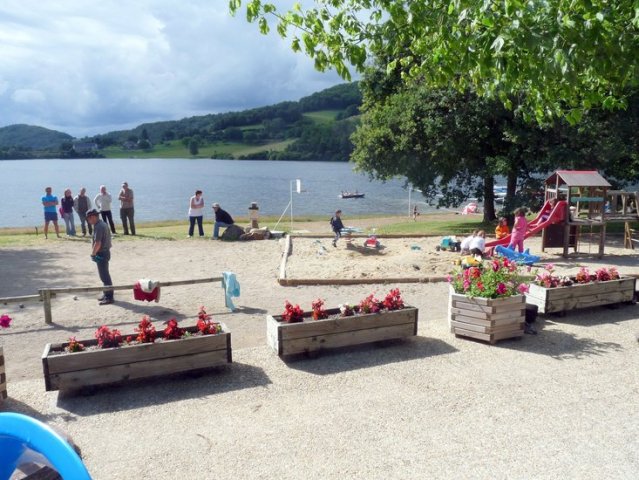 The boss's office...
No need to arrange a rendez-vous with the boss at camping La Romiguière. You will find him... somewhere in the campsite ! Probably at the bar or using a screwdriver to make a repair in a mobilhome or practicing underwater diving with campers or managing the "jeu de boules" contest or even at the jetty for a promenade on the Lake of Maury. We are here 24h per day and 7 days per week !
---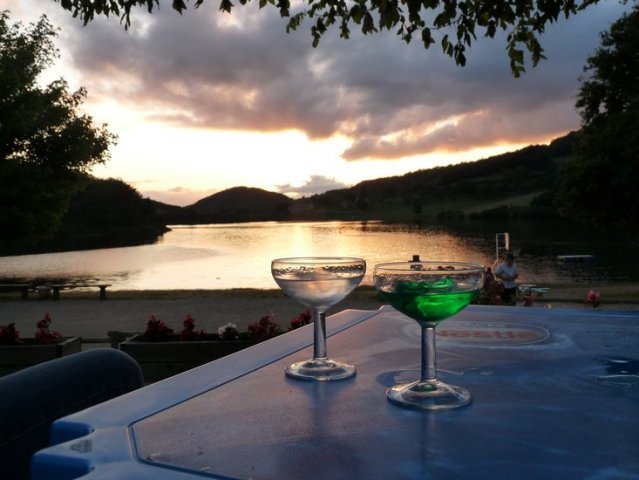 Apéro-Time
---
Santé !
The sunset are really beautiful here. Just sit on the beach or at the terrasse, and enjoy!
.
---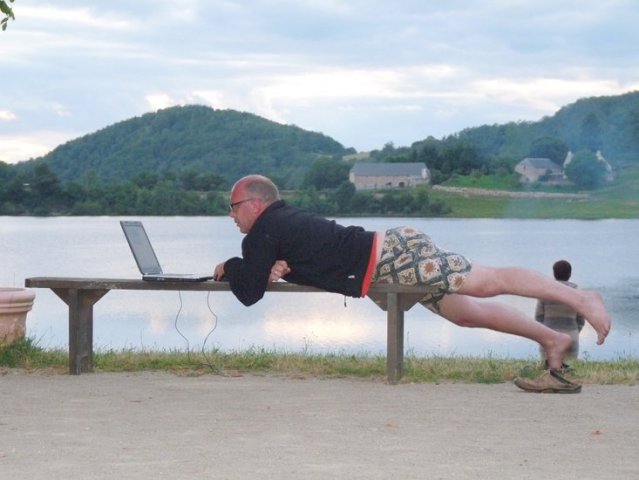 Free Wifi !
Stay connected during your holiday ! At Camping La Romiguière, it's free and unlimited
---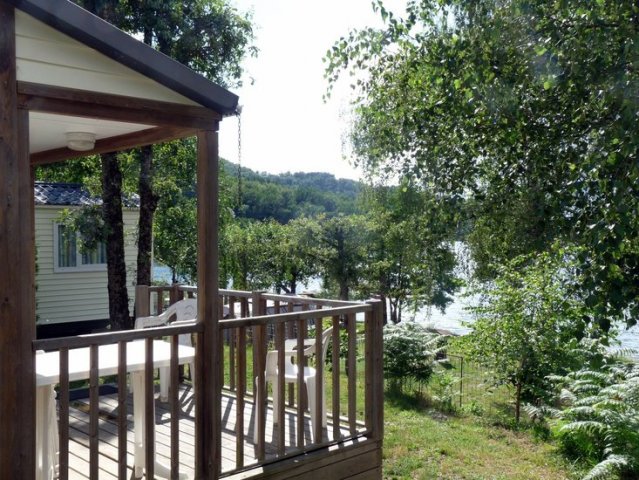 You mobilhome near the lake.
Here is mobilhome n°22 with its halfcovered terrace. It's great to have a drink outside even if the weather is not so nice.
All our mobilhomes are equiped for up to 6 people (using the sofa in the main room).