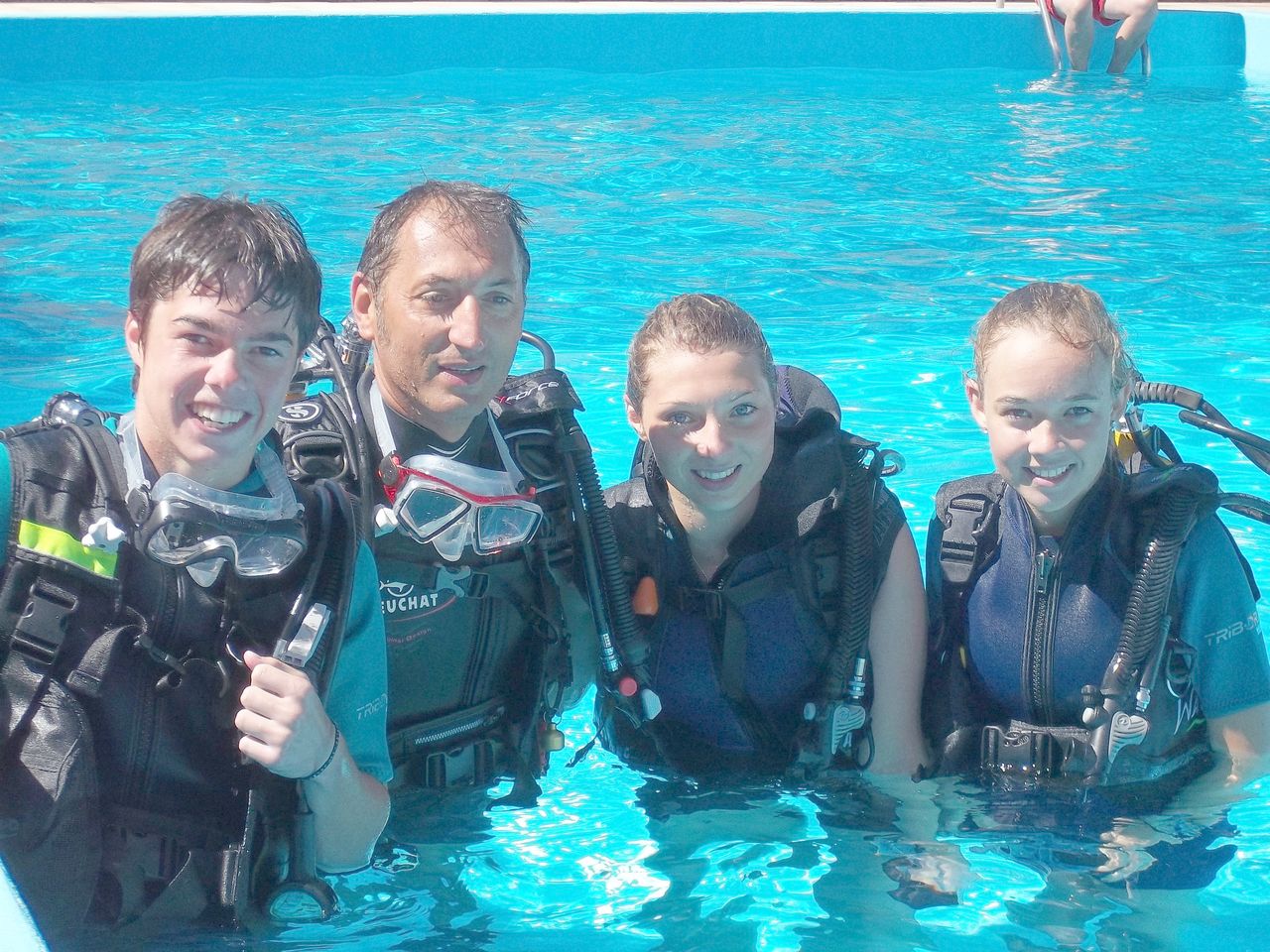 Introduction to diving will take about 2 hours. Of course, you will not spend 2 hours underwater, but it takes time to prepare, then you will have a short briefing, then the instructor will accompany you underwater. Finally, we'll talk about your experience before delivering your "diploma" ...
This is a new experience for you. The instructor fits and makes you move guiding you, and go down very gradually.
At what age ?
It is possible to learn to dive from 8 years. There is no upper limit ...
Do I need special equipment ?
Yes of course! you will dive with the equipment used by all divers! but we supply everything you need. You only need your swimsuit and a towel
Does everyone can try?
Yes, almost ... Ask your instructor who will tell you if this is possible or not. But in 99% of cases, it is possible ...
Must I know how to swim ?
No! Knowing how to swim is not necessary . Of course, if you swim, you will be more comfortable. Besides, if you have a problem with water, if put your head under water is a problem for you, then try to dive can be a very good experience ... ask !
How much does it cost ?
18 € per person but only 12 € per person for many persons of the same family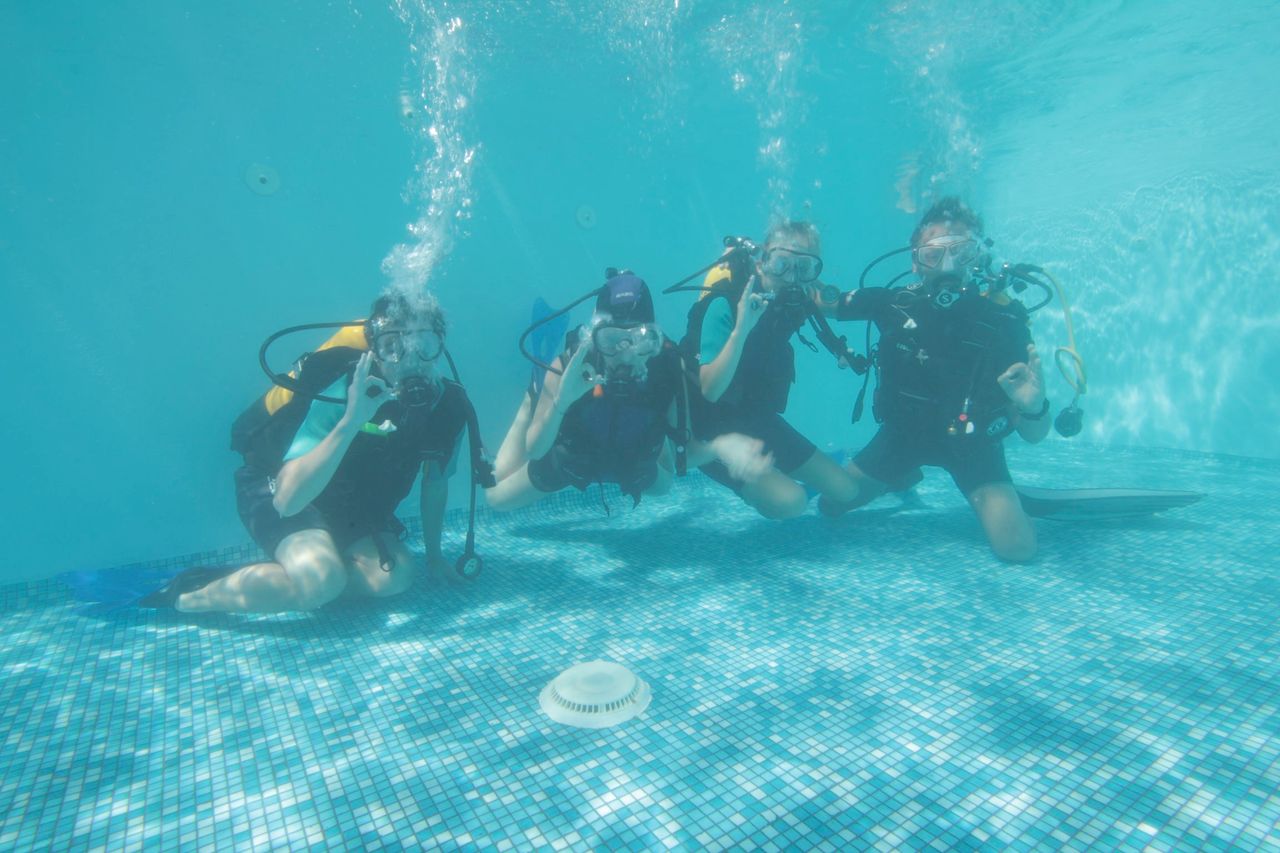 Does it hurt the ears ?
Not because there is a cheat ! ... Do you really believe that all these divers we see waterfront or on TV are really crazy enough to hurt themselves to see fishes ? no, really, there is a very simple think to do that we will teach you to make your first experience being a wonderful experience.
But there is nothing to do in the pool!
This is true, but discover suba diving in a pool has many advantages. You are in a closed and protected environment, the water is clear, it is not disturbed by boats or others swimmers. Once you have acquired the basic technics, we can consider practicing in a natural setting ... Meanwhile, take the time to discover new sensations. The pool is perfect for that.