Our mobilhomes are available to you in good conditions and with a full inventory. If anything is missing or if a technical problem were to arise, we ask that you notify us as soon as possible so that we can fix it quickly. Thus, the next tenant may also enjoy a quality rental.
Kitchen
6 dinner plates
6 soup plates
6 dessert plates
6 glasses
4 wine glasses
1 carafe
6 bowls
6 cups
6 forks
6 knives
6 tablespoons
6 dessert spoons
1 large knife
1 peeler
1 corkscrew
1 ladle
1 skimmer
1 wooden spatula
1 wooden spoon
1 can opener
1 salad (fork and spoon)
3 pans
1 frying pan
1 pot
2 lids
1 flat plate
1 deep dish
1 bowl
1 salad spinner
1 strainer
1 chopping board
1 trivet
Beds
1 bed 140x190
2 beds 70x190
1 bed 80x170 (only in MH "Family")
2 blankets single bed (3 in MH "Family")
1 blanket double bed
No blanket if you come with an animal (if booking before may 21, 2023)
1 pillow per person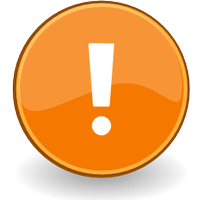 PLEASE NOTE, sheets, pillowcases, towels are not provided. But you can opt for the "Comfort Pack" as you proceed to booking
Others
Oilcloth for the indoor table
1 electric coffee machine
Microwave oven
Hob 4 gas
Fridge
1 drying
8 hangers
Cleaning
1 nylon brush
1 broom brush
1 shovel and 1 brush
1 bucket
1 mop
1 household cleaner sprayer
1 sponge
1 toilet brush
1 toilet trash
1 kitchen bin
Yellow garbage bags
Outside
1 table (plastic or wood)
4 chairs (or bank if wooden table)
2 armchairs
1 umbrella in 2 parts
1 parasol base
1 mat
1 ashtray

Free

: barbecue loaning
What you need to bring:
Sheets + pillowcases
Your own blankets if you come with an animal
Extra blankets if you fear the cold
Towels
Toilet paper
Dishwashing liquid
Dishcloth
Charcoal (for the barbecue!)
What you will not find in our mobile homes:
Let's not forget that a mobile-home is basically a caravan. In accordance with the regulations, ours are also equipped with wheels and a drawbar. It is neither a chalet nor a house and even less a hotel.
We have decided to stick to the basics, and to adopt low-energy equipment. Here's what you won't find:
television (the show is outside! Take binoculars to observe nature)
the dish-washer
the convection oven-grill with triple nuclear rotation
the washing machine
the toaster
the air conditioning
the hot tub
room service
The opportunity to return to simplicity and conviviality !