Looking for a nice camping pitch by a wide lake in Aveyron?
Install your Tent, Caravan or RV on a nice campsite in Aveyron. Your pitch is bounded by natural hedges or trees. It is equipped with an electrical connection (10 amps) and drinkable water.
All locations are flat and grassy. They are more or less shaded and can accommodate tents, caravans or motorhome/RV.
Find the different pitches locations on the Campsite Map.
Pitches "Selves" are just by the lake (n° 33 to 48 and 49 to 55). They certainly have the best view and you will have direct access to the lake. They are equipped with water and electricity.
Pitches "Crozillac" are a bit more further from the lake (n° 14, 17, 19, 32 and 56 to 60). Some are very shady. Of course, they are all equipped with water and electricity..
Pitches "Florentin" are by the river (n° 61 and more). They are very shady. They are equipped with electricity. These locations are very popular in summer when it is very hot. The shadow and the chirping of the water give a real feeling of freshness.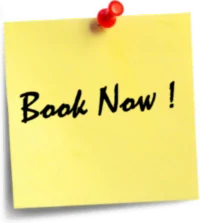 5 good reasons to choose a pitch at Camping La Romiguiere

Direct access to the lake

Free

- water and electricity
Flats and grassy pitches
Check-in and check-out every day of the week
from 12€70 / night
Special provisions COVID-19
80% of the pitches are equipped with individual drinking water taps, electrical outlets (french plugs) and drain.
Installation of individual camping shower authorized (with connection to the site drainage)
Distancing measures in sanitary facilities with reinforced disinfection of equipment several times a day, virucidal product (standard
EN14476) available to allow you to disinfect sinks, showers and toilets before each use
Express Checkin: if you have booked, we organize your arrival without waiting and without contact. Just arrived, already on vacation!
Rent of individual refrigerators (preferable to the storage of accumulator blocks for cooler)
Contactless opening of the campsite's gate
See here the specific COVID provisions for shower and toilets
The base price includes 2 people, a vehicle and electricity. You can add extra people, your dog, a fridge... Click here to get the detailled rates
You will have two sanitaries (with shower, toilets, dishwashing tubs, sinks) with warm water. Your dog is welcome. He must be keep on leash and vaccinated (maximum 2 per location, with extra fee).
In low season, it is not necessary to book. You can check-in every day from 14:00 and you have to leave your pitch before 12:00. During the summer, you should book...