You want to book a Mobilhome in Aveyron, by an amazing lake ?
Do you prefer a very quiet mobilhome with a direct view of the lake or a more "central" mobilhome near the swimming pool? Unless you want a mobilhome a bit away? You have the choice.
Find the different mobile home locations on the Campsite Map.
Mobilhomes "Selves" for up to 4 persons (n° 2, 3, 8, 9, 10, 15, 16, 21, 22, 23, 25)
Mobilhomes "Crozillac" for up to 4 persons (n° 4, 5, 6, 26, 27, 28, 31)
Mobilhomes "Famille" for up to 5 persons, including at least one child (n° 1 and 7)
What are the main differences between the 3 mobilhome's locations?
All our mobilhomes have 2 bedrooms around a central living room, with a kitchen area. You will have a shower room and a separate toilet. Outside, you will enjoy a terrace with garden furniture and deckchairs. You can park your car on site.
The "Selves" mobile homes have a direct and unobstructed view of the Lac de la Selve. It is the ideal choice to enjoy the sunsets, observe the birds, contemplate, dream ... in short, enjoy the view!
The "Crozillac" mobilhomes are further back; you can certainly see the lake, but you will also see the "Selves" mobilhome located in front of you. If you are very active, strolling from morning to night or especially adept at 'aperitifs' with friends rather than contemplating nature, these mobilhomes are a very good compromise.
You will choose "Famille" mobilhomes if you have 3 children since the "children's" room has 3 beds. The "Famille" mobilhome located at site n° 1 has a beautiful view of the lake, but it is also the most central of the campsite (therefore from the campsite entrance, reception and swimming pool). If your priority is calm, opt instead for n° 7; of course we see less of the lake, but it is quite far from the entrance and therefore much more "cocoon".
You can check-in every day from 14:00 and you will have to leave before 10:00. Booking is mandatory.
News 2021
Covered terraces - note that this does not appear on the photos yet because the installation has just been done !
Replacement of all old terraces with new ones
New mattresses in all mobile homes
New pillows - it's not really a novelty for 2021 since we do it every year ;-)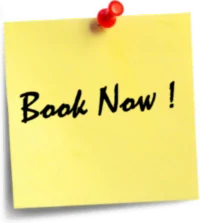 5 good reasons to choose a Mobile-home at Camping La Romiguière

Nearby the lake
Fully equipped
Rental from 2 nights
Check-in and Check-out every days
from 178€50/week
Special provisions COVID-19
The mobile homes will be left empty for at least 24 hours between 2 rentals, even in very high season
Express Checkin: we organize your arrival without waiting and without contact. You don't go through reception. Just arrived, already on vacation!
Complete disinfection before each arrival using virucidal products (standard EN14476), including pillows, blankets and mattresses
Disposable mattress covers and pillowcases provided
No rental of sheets (you must bring your own, sorry...)
Contactless opening of the campsite's gate
The basic price includes 4 people (5 for the "Famille" mobilhome). You can add options like your dog or a baby kit for example. A typical inventory is availlable here. Click here to get the detailled rates