Imagine: you are in the heart of Aubrac, quiet, surrounded by nature. In front of you, the lake. And all around, forests...
8h. The covered terrace of the mobile-home protects me from the coolness of the morning. Small coffee while watching the flight of kites above the lake. Tomorrow morning, I will have to think about taking out the binoculars ... Here?!? a rabbit has just passed under the mobile home, catching a few crumbs...
I'm going to walk a bit by the water. 70 meters to go and we are there. The water seems rather hot at the beginning of August. There is a bit of mist over the lake.
Over there, opposite, a boat is at anchor, certainly fishing.
Alright, come on, it's time to go get the croissants from reception. The children are certainly waiting for breakfast because today, a big day: a little hike this morning, beach this afternoon and ... and ... and then we'll see; we are on vacation after all. Let's take our time ...
Do you prefer a very quiet mobilhome with a direct view of the lake or a more "central" mobilhome near the swimming pool? Unless you want a mobilhome a bit away? You have the choice.
Find the different mobile home locations on the Campsite Map.
Mobilhomes "Selves" with view to the lake (n° 2, 3, 8, 9, 10, 15, 16, 21, 22, 23, 25)
Mobilhomes "Crozillac" (n° 4, 5, 6, 26, 27, 28, 31)
Mobilhomes "Famille" (n° 1 and 7)
What are the main differences between the 3 kinds of mobilhome ?
All our mobile homes are originally intended for 6 people, but we are voluntarily limiting it to 4 people (+1 child in "Famille" mobile-homes). Thus, we preserve space and tranquility by avoiding any "overcrowding".
The mobile homes are organized around a central living room with a kitchen area. On either side, 2 bedrooms: one with a double bed and another with 2 single beds (3 for the "Famille"). You will have a shower room and a separate toilet. Outside, you will enjoy a covered terrace with garden furniture and deckchairs. You can park your car on site.
The "Selves" mobile homes have a direct and unobstructed view of the Lac de la Selve. It is the ideal choice to enjoy the sunsets, observe the birds, contemplate, dream ... in short, enjoy the view!
The "Crozillac" mobilhomes are further back; you can certainly see the lake, but you will also see the "Selves" mobilhome located in front of you. If you are very active, strolling from morning to night or especially adept at 'aperitifs' with friends rather than contemplating nature, these mobilhomes are a very good compromise.
You will choose "Famille" mobilhomes if you have 3 children since the "children's" room has 3 beds. The "Famille" mobilhome located at site n° 1 has a beautiful view of the lake, but it is also the most central of the campsite (therefore from the campsite entrance, reception and swimming pool). If your priority is calm, opt instead for n° 7; of course we see less of the lake, but it is quite far from the entrance and therefore much more "cocoon".
You can check-in every day from 14:00 and you will have to leave before 10:00. Booking is mandatory.
News 2023
New kitchenware
Renovation of kitchen areas
Comfort Pack (Option to be subscribed when booking)
And remember, in 2021 and 2022 :
New mattresses
New covered terrace
New water heaters, electronically regulated
Cutting down a few trees on the lower plateau for a better view of the lake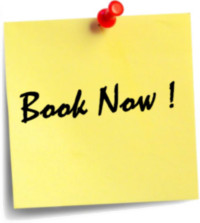 5 good reasons to choose a Mobile-home at Camping La Romiguière

Nearby the lake
Fully equipped
Quiet and secure location
Check-in and Check-out every days
from 238€/week
The basic price includes 4 people (5 for the "Famille" mobilhome). You can add options like a baby kit or the "Comfort Pack" for example. A typical inventory is availlable here. Click here to get the detailled rates.
Please notice that since may 21, 2023, we don't accept dogs anymore.
Are you traveling light by motorbike, on horseback, on foot? Or do you just want to get rid of hardware constraints?
Opt for the Comfort Pack
Your beds are made before your arrival
Towels are provided
Sponges, dishwashing liquid, tea towels, toilet paper...
End of stay cleaning is included in the pack
+ some small details to discover on site...